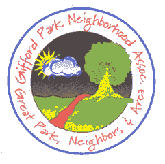 Beginnings

The first mayor of Omaha was Jesse Lowe. He was also the owner of the Gifford Park
area. He was a commissary officer in the Mexican War of 1849, became a paymaster, a
land owner, an Indian negotiator, a banker, a real estate broker, a school board member,
and more. It is rumored that he was captain of a robber band in Texas, lived
dangerously, and received numerous cuts, scars and gunshot wounds. It is also rumored
that he had four wives and that he didn't have a divorce from the first one before
marrying the others.

Jesse looked like one of the Smith Brothers pictured on the old cough drop box. He was
born in Raleigh, NC, on March 11, 1814, into a Quaker family. He studied law at Indiana
State University and was admitted to the bar in Nebraska but never practiced. He came to
Council Bluffs (old Kanesville) in 1853 with his brother Enos. One day Jesse and Enos,
realizing the potential of the land to the west, decided to cross the Missouri River. The
river was very wide and shallow and full of marshes and snags. The boat in which they
were attempting the crossing became mired in the mud and they had to wade the rest of
the way. They staked out a claim and built a cabin on the land west of the river. The first
claim was a quarter section of land at what was then the western end of Cuming street.
Later purchases added three other quarter sections making in all 640 acres. Within a
week of the first claim, Jesse had a man with a mule team working on the land. He called
his ranch "Oak Grove Farm." It stretched west beyond 40th Street, south to about
Dodge, east to about 25th Street, and at least as far north as Hamilton Street.. Many
Gifford Park people can find the name of Lowe on their land abstracts. The city of
Omaha was surveyed and platted early in 1854, and in 1857 Jesse became the first
mayor and it is said gave Omaha its name.

Jesse's land contained pastures and timber. Most of the timber was sold to the Mormons
when they were building their winter quarters in Florence. Jesse built his own home at
33rd and Izard (not standing today) close to present day Bemis Park and beside a spring
of pure cold water. By 1880 this district was developing into a high-class residential
addition. George Bemis, who also became an Omaha mayor, was the developer.

Jesse built the first bank in Omaha, essentially the first brick building in town. His bank
later evolved into the old U. S. National Bank. Jesse died on April 3, 1868 at the age of
54. He is buried in Forest Lawn Cemetery even though, among his other businesses, he
sold lots at Cedar Hill Cemetery.

Jesse's widow, Sophie, moved downtown to the Paxton Hotel after his death. In an
interview in the World-Herald in 1904 she talks about her old neighborhood and about
her first days in Omaha. She came in 1854 and was one of the first white women to settle
in the area. One of her early recollections of Omaha was riding in a buggy with her
husband and seeing a white child playing in the street. The sight of a white child was so
rare during this time period that Jesse stopped the buggy to stare at the child. Jesse and
Sophie had four children, Frederick, Charlotte, Jesse and Howard. Mrs. Lowe also tells of
the Orchard Hill Improvement Association, a forerunner of present day neighborhood
associations. This organization worked for paved streets, boulevards, trees, flowers and
one-family homes, particularly discouraging land speculators. Mrs. Lowe died February
8, 1906.

Source

Omaha World-Herald, May l, 1904.
Savage, James W. and Bell, John T., History of the City of Omaha, Nebraska.

Gifford Park Neighborhood Association

P.O. Box 31462, Omaha, NE 68131-0462

Gifford Park
History Book