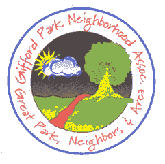 American Radio and TV

Folks living around 34th and California in the 1930's knew all
about the Bolin boys. They were the boys with the orange crate
car powered by a loud motor that disturbed many a peaceful
day or evening as it rattled down driveways, alleys and streets.
These same boys were also interested in the new medium of
radio. Brother George became a ham operator and, of course,
couldn't keep his twin brothers, Howard and Richard, away from
his set. The neighbors also knew only too well about this phase
in the boys' lives. Radios were prized possessions and families
had their special programs. When these programs were
interrupted by amateur voices and static there was no doubt
but that the Bolin boys were responsible. Their patient parents,
Veda and Clarence Bolin, were apologetic and long-suffering.
Clarence was a highly qualified auto and motor mechanic and
an amateur photographer.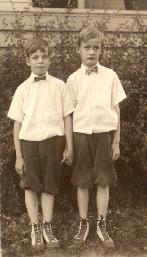 From out of this background Howard Bolin honed his skill and knowledge of radio and,
eventually, TV, until he was able to open his own store on 33rd Street—American Radio
and TV. He first located on the west side of 33rd next to the Hinky Dinky store, and then
in about 1951, he moved across the street to 529 N. 33rd. Howard was blessed with the
knack of "fixing things". His expertise was radio repair and this developed into TV repair.
He also sold radios and television sets. His shop was a popular place to view programs in
the days before every home had a TV. These viewers became customers for Howard's
radios and TVs. Business was good, Howard was married, had two daughters, and
bought a home at 35th and California, but his health failed and he died in October of
1959.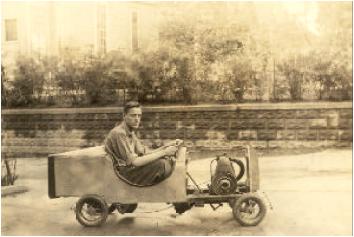 Richard Bolin
and the car

Source

Bolin, Emily (Mrs. Richard), interview February 1996

Gifford Park Neighborhood Association

P.O. Box 31462, Omaha, NE 68131-0462

Gifford Park
History Book

Bolin twins,
Howard and Richard