Sponsored by the City of Omaha

YES!

NO!

Furniture




Appliances




Freon Appliances (

typically

$10.00 each)




Metal




Garage Sale Items




Trash




Tires (

typically

$1.00 Each)

No Paint.




No Yard Waste.




No Concrete.



No Hazardous


materials!



No Motor Oil.

each year in Gifford Park. Also during this time there will be a
neighborhood & park cleanup, recycling, a membership & donation drive.
Oftentimes there will be a police officer and cruiser for teaching public
safety. Food for the volunteers is typically prepared by resident cookout
specialist Rodney Hay.

Items ACCEPTED at the cleanup include furniture, appliances, metal,
garage sale items, and trash. Items NOT ACCEPTED include paint, yard
waste, concrete, hazardous material, and oil. Tree brush vouchers through
River City Recycling will be available on a first come, first serve basis.

Each year there will typically be a neighborhood cleanup site where tires
may be dropped off for free. Typically, if a we have a volunteer to haul tires
for us, we will accept tires at Gifford Park for a nominal charge (historically
$1 per tire).

Each year there will typically be a neighborhood cleanup site where
appliances may be dropped off for free. Typically, we make arrangements
to accept appliances at Gifford Park, but there may be a fee required. If
the appliance may contain freon (i.e., refrigerators and air conditioners)
there will be a nominal charge for each appliance (historically $10 each).

No commercial hauling drops are allowed at the Gifford Park site.

A small donation may be requested to pick up large hauls. GPNA members
will get highest priority for hauling items.

A relatively large number of volunteers is needed for the Spring Cleanup. If
you can help with the neighborhood cleanup in any way or if you need help
with hauling, please contact a GPNA officer.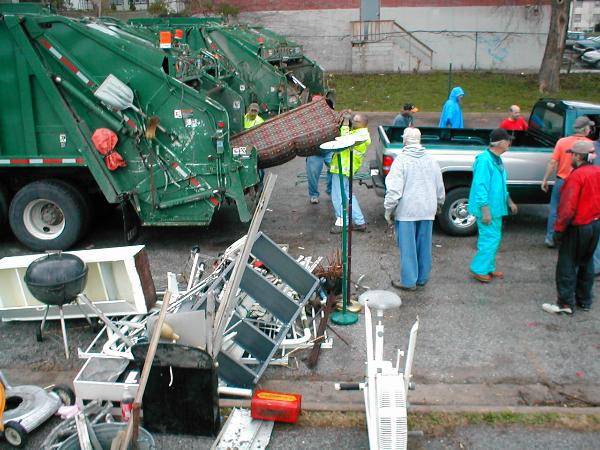 Gifford Park Neighborhood Association

P.O. Box 31462, Omaha, NE 68131-0462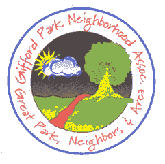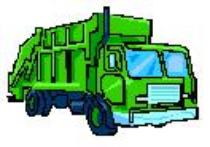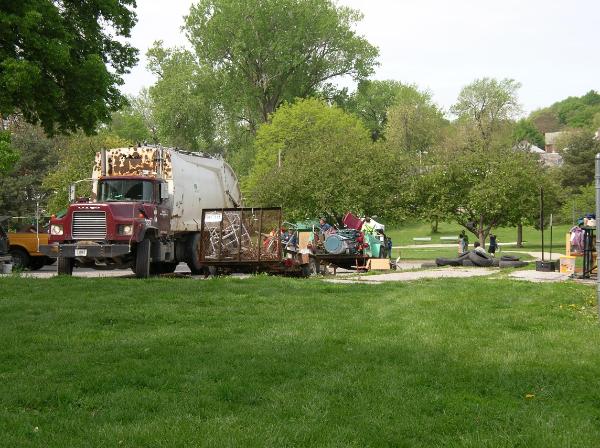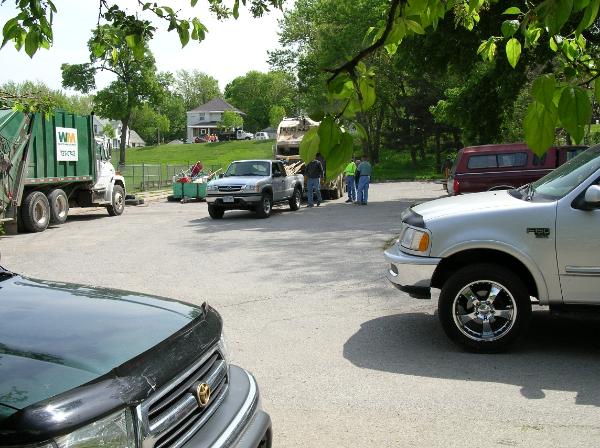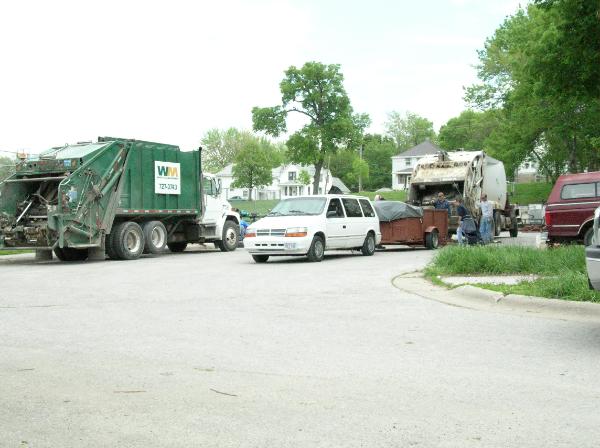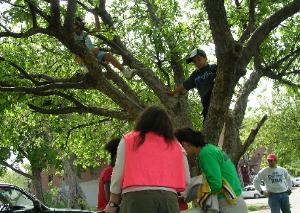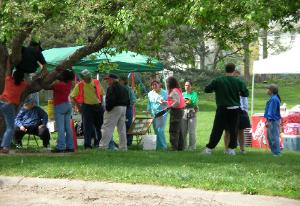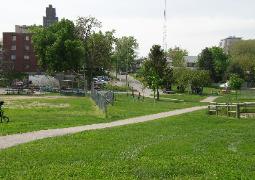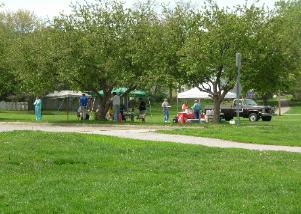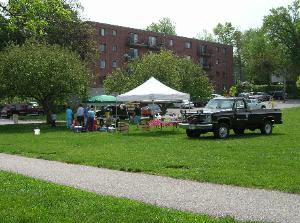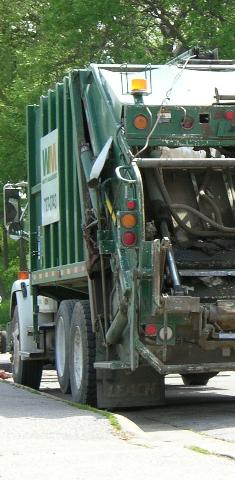 Read your Gifford
Park monthly
newsletters for
specific details
about this year's
Spring Cleanup!